Living Landscapes
Ottawa's largest professional indoor landscape attraction will once again be in full bloom at this year's Ottawa Home and Garden Show presented by RE/MAX. The 6th annual Living Landscapes by Landscapes Ontario will provide outdoor inspiration and motivation no matter how large or small the project. The stunning gardens will take an entire hall and include the Perth Brewery Beer Garden, Model Homes by MetaLigna, the Sleep Country Garden Stage presented by HGTV Canada, live music by Zachary Martin, workshops, and much more!
PAST GARDENS:
Partners:
---
MetaLigna Modular – Ottawa Home & Garden Show

MetaLigna Piccolo Accessory Dwelling Unit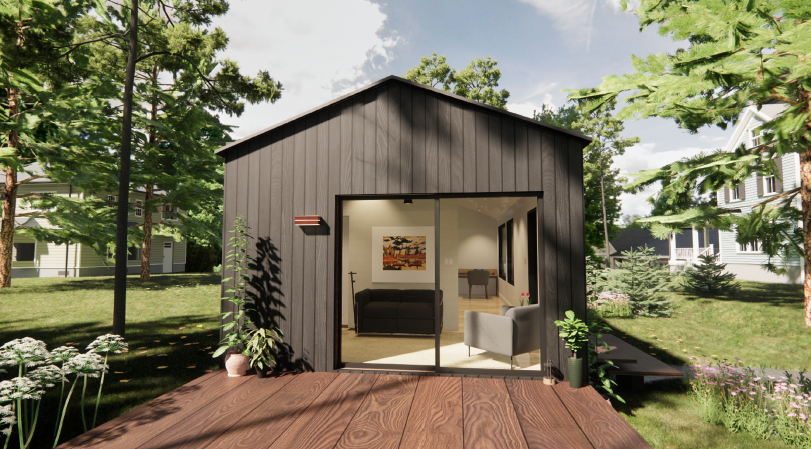 The smallest of the MetaLigna ADU line, the Piccolo studio features a space efficient floor plan incorporating a living area, separate bedroom area, eat-in kitchen, laundry and bathroom in a 356sqft floorplan. The interior design style is decidedly modern featuring subtle wood tones, clean lines and ample natural lighting. Fixtures, cabinetry and finishes have been selected with functionality and ease of maintenance top of mind. The exterior can be finished in a range of cladding options from classic stained wood siding to sleek steel paneling. With all the features required for daily living, the piccolo is equally well-suited as a backyard home, guest suite, vacation rental or elegant cabin escape.

MetaLigna Brook Park Model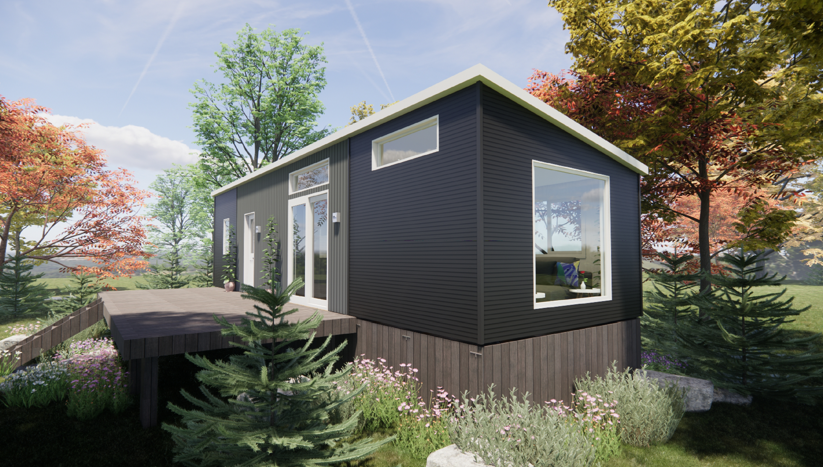 Designed for the rigors of park life, the Brook model is a modern take on the park model home. With a compact 456sqft, 2 bedroom, 1 bathroom design the floorplan is centered around kitchen and living areas that allow people to gather and enjoy their time in the country together. The shed roof design allows for high ceilings in the living area that also features an expansive picture window to frame the favorite view, and easy access to the deck area through the large patio door. Furnishings featuring cleverly designed storage areas have been carefully selected to make the best use of space and help reduce clutter. The most innovative feature of the Brook park model is the use of heat pump technology to handle both the heating and air conditioning needs. The energy efficient and quiet mini split system makes the Brook the perfect refuge on the warmest or coldest of days of cottage season.

Test a tool by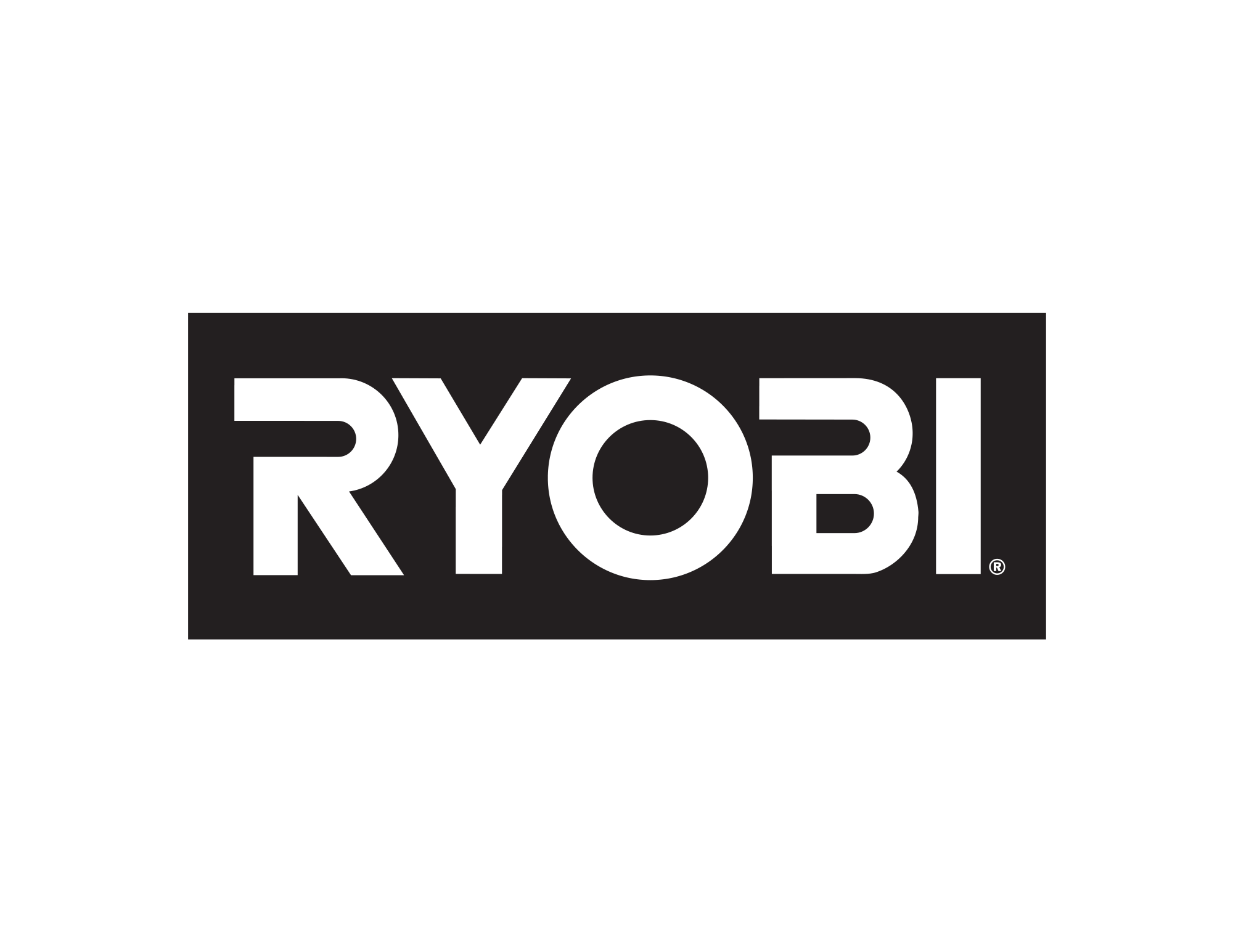 Looking for advice on your next DIY renovation? Seeking the perfect tool to help finish the next project? Master your next job and improve your understanding of the tools you are working with! Join the experts from RYOBI and experience the latest in tool and renovation techniques onsite at the Ottawa Home & Garden Show.

Vegepod
Australian owned and operated Vegepod is making a return to the 2023 Ottawa Home and Garden Show. The global company pride themselves on proving simple and easy ways to grow vegetables at home. Their garden kits are the most efficient and practical on the market today. Make sure to check out their entertaining and educational booth for all ages, featuring a "Kindy" digging station, a "Sniff and Smell" area, interactive quiz activities and of course, a fully functioning Vegepod that demonstrates just how easy vegetable growing can be. If you're not growing chemical free, nutritional veggies for your family – you should be.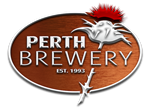 The Perth Brewery Beer Garden
The 2023 Ottawa Home and Garden Show presented by RE/MAX is proud to announce the return of a local microbrewery, Perth Brewery! Together, alongside Landscape Ontario members, Living Landscapes will feature the Perth Brewery Beer Gardens, an area where attendees can sit, relax and enjoy the scenery amongst professionally landscaped gardens! For your entertainment Live Music with Zachary Martin every afternoon. Guests will enjoy various food vendors and gourmet sampling throughout the Perth Brewery Beer Gardens.
Partners:
The Rotating Local Market presented by The Urban Botanist
Visit The Urban Botanists' rotating local vendor market at The Ottawa Home Show and #supportlocal this spring!
Our mini market, that will feature some of Ottawa's most creative and upcoming all female small businesses and artists that will feature a variety of hand crafted ceramics, rare orchids and house plants, organic candles & soaps, terrariums, moss frames and so much more.
Come visit The Rotating Local Market and #supportlocal Ottawa businesses!
The Sleep Country Garden Stage presented by HGTV Canada
Looking for tips and inspiration for your next home-related project? From landscaping advice to DIY insights, to learning the newest trends in home décor, the Garden Stage presented by Sleep Country will feature experts from around the industry sharing their knowledge and fresh ideas. Presentations will be taking place throughout the four days of the show. | View the full stage schedule

Décor Partners:

Habitat for Humanity ReStore
Habitat Greater Ottawa is bringing its popular non-profit home improvement retail store to the Ottawa Home and Garden Show. Find new and gently used home furnishings and décor at a fraction of the original price. All items have been donated and 100% of profits go towards building simple, affordable houses for local, low-income families.
Zachary Martin Music
Zach Martin's live music show will exceed all expectations you may have for what one man with a guitar can do.
March 23rd and 24th from 3pm-7pm in between stage presentations
March 25th 2pm-6pm
March 26th Noon-4pm
DALA DÉCOR SHOW CASE SHOW DOWN
Need a room makeover? Dala Décor is running a contest to win $1000 plus a FREE design package from our team to design your room! Contest is simple, two beautiful rooms are set up side by side. Enter your details and submit a guess for which room costs more! www.daladecor.com.
Booth 807

GROW A SUSTAINABLE HOME AND GARDEN WITH US!
We are the Future Roots Cooperative, a locally-focused, not-for-profit, eco-collective. We want to change the way you think about landscaping, planting (both indoor and outdoor), and the interconnectedness of food waste and healthy soil.

The Box of Life - Akil will help you improve your growing outcomes by teaching you how to turn food waste into worm castings, a powerful soil amendment.
Rewild Landscapes - Jeff's specialty is sustainable landscape design with a focus on invasive species management.
Radical Roots - Kristen is passionate about the reintroduction of native species to yards and landscapes.
Sweetlife Flora - Kristin understands the relationship between plants, the home and your mental health.

Come visit our booth to reimagine what your indoor and outdoor environment will look like with healthy, natural soil, native planting and, of course, beautiful designs that serve to boost both your mental and physical health.
PHOTO BOOTH by THE URBAN BOTANIST and RE4M
The Urban Botanist and Re4m bring you an ecofriendly photo booth to inspire your next home design with sustainability in mind. Snap a pic for the gram in this green infused booth space that will plant the seed of intention for your own space. This entire booth was created and designed using reclaimed, recycled, and thrifted items! From the furniture to the moss walls, everything inside this greenterior booth was fabricated sustainably!

REMAX VIP PERKS avoid the crowds and see the show the way YOU want via the RE/MAX VIP entrance and beat the line at various show Features! Whether you're buying, selling or renting a home, the RE/MAX VIP experience at the Ottawa Home + Garden Show will help you source everything you need to improve your space and maximize your return on investment.
• Entry to the 2023 Ottawa Home & Garden Show
• Exclusive RE/MAX VIP Entrance
• Access to RE/MAX VIP Lounge
• Front -of-the-line access to Show Gardens
• Front-of-the-line access and preferential seating to all major show attractions