Adding Spring to Your Step & Your Home: Top Interior Trends of the Season
With the arrival of longer days and warmer temperatures, Canadians are coming out of hibernation and feeling the urge to spruce up their homes. To help you stay on trend (and on budget) here are the top interior design trends of 2019.
BiopheliaThis trend emphasizes the relationship between humans and nature, and the connections between the two. Natural, organic materials–such as wood floors, stone, daylight and plant life–remind us of the exterior and brings the outside and nature, in.
Calming greenery like live plants and living walls, the sight and sound of water, or large windows with a view to nature complete this esthetic. Green is good.
Floral fabrics and Wallpapers
But we're not talking about Grandma's dated floral print! Today's blooms are big, bold, and often abstract – or even chintz. If you want to break away from geometric patterns like chevron and trellis, then this trend could be for you.
Floral patterns can be used in variety of ways, from bedding and pillows, to chairs and wallpaper, incorporate as much, or as little as you like!
Jewel TonesIf you are looking to paint this spring, think deep, rich jewel tones such as indigo, hunter green and dark teal with an edge. While these colours have been popular in kitchens for a few years now, they are now moving to living rooms, dining rooms and bedrooms in paints, fabrics, accessories, and rugs. These colours give a bold and dramatic effect when contrasted against a backdrop of white or light architectural elements.
These colours can also be used monochromatically. Using these deep, rich colours can actually create the opposite of a dark and moody room, they can create an energized and creative atmosphere.

Bold BacksplashesSimple, monochromatic kitchens have been in style for some time now, so if you are looking to make an impact in the kitchen, try a bold colour or graphic pattern with your backsplash. If you want to really push this trend, look for tiles in unique shapes, or molded tiles.
If you want to try this trend in small doses, consider an accent wall behind just your stove. The kitchen is a space to let your creativity shine!
Sustainable, Handmade PiecesItems made by hand using sustainable materials like jute, rice paper, and clay will be in, in 2019. Whether it's a handcrafted headboard, a statement chair, or a metal-framed mirror, a few artisanal elements will keep your home interesting without having to completely commit to a larger home renovation project. This trend also lends itself to upcycling, using reclaimed materials and supporting local vendors and artisans.
Round it outSoft, curved furnishings popular in the 60's have been making quite an impact at recent design shows. Designers are moving away from rigid lines and harsh angles towards pieces that are more inviting.
Using fabrics like velvet also allow you so add a sense of fun and frivolity to a room that is more traditionally masculine, while curved lines on tabletops and even rugs can also soften the look. Rounded back chairs are a chic way to bring the curvy trend into your home. You can find more decor tips like these at the Ottawa Home & Garden Show. Don't have your tickets yet? Buy online and SAVE $2!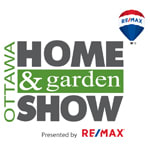 MARCH 21-24, 2019
EY CENTRE
Mar 19, 2019, 13:57 PM