Getting Your Home Spring Ready
It's time to step into spring! This means an overhaul of your wardrobe, a deep spring cleaning and don't forget, a chance to shake up your home with new décor.
One of the quickest and most effective ways to refresh your home this season is to add some indoor plants into the mix. Perfect for topping off a side table or creating an eye-catching centrepiece, plants in the home are a spring staple. This season, we're loving succulents in a terrarium. Perfectly customizable, there's a terrarium out there that's the ideal addition for your home. You can buy these fun pieces as is from most home and garden stores but why not create your own with a little DIY action?
If indoor plants aren't quite your thing, why not bring in some lower maintenance blooms? We're talking about floral patterns of course! A fun patterned accent pillow or curtains can seriously brighten a room in seconds, no watering required. The best part? Switch them out next season with the latest trend.
Craving a more dramatic change? We suggest a fresh coat of paint. Spring is the perfect time breathe new life into your walls with a fun new colour. Paint away those winter blues and step into something a little fresher with a fun soft violet or a calming pastel green. You can't go wrong with pastels this season!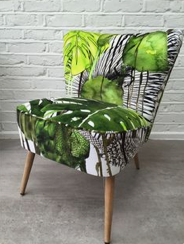 If you have an old chair or couch just begging to be made over, now is the time for a quick update. Reupholstering furniture is the perfect way to keep your home modern without having to buy all new pieces. This season, keep it simple with an off-white or go daring with a patterned green. What better way to turn an old chair into your latest conversation piece?
Do not underestimate the power of a new rug! A subtle but eye-catching change, a colourful rug is an awesome idea to bring new colours into a room this spring. Try stepping outside your comfort zone this season with a bright colour or a new pattern. The sky's the limit for your floor!
The Ottawa Home & Garden Show will be taking over the EY Centre March 22-25, 2018. Don't miss your chance to connect with hundred of exhibitors, find home improvement inspiration, and more. What are you waiting for?
Get your tickets now
!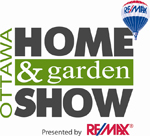 MARCH 22-25, 2018
EY CENTRE
Mar 15, 2018, 17:48 PM