Create the Deck of Your Dreams: Greg Borger's Top 5 Innovative, Eco-Friendly Products
Greg Borger is the Owner of Stone Deck Landscapes. Stone Deck Landscapes is a one-stop resource centre for designing new or transforming an existing wood or composite deck into a beautiful, maintenance-free stone living space. In addition to full service designs and builds, Stone Deck supplies contractors with their product needs, and also caters to the "Do-it-yourself-ers" & "weekend warriors" by providing an experienced resource centre. Here are Greg's tips for creating the deck of your dreams:
We all strive to make our homes look their best, and our outdoor living spaces are no exception. A well-designed and well-placed deck is an extension of our home and offers us the ability to enjoy the outdoors.
We often find ourselves searching for the most convenient and maintenance-free solution to our home improvement projects. The market and big box stores are filled with products that claim to do exactly that by providing you with the perfect deck solution. Keeping the current global environmental situation in mind, it is important to also consider that every material choice has environmental consequences at some point, whether during manufacturing, in everyday use, or in the disposal of products.
We at
Stone Deck Landscapes
believe in sourcing the best options in environmentally friendly products, allowing our customers to be empowered to design and create a beautiful maintenance-free living space. Here are some of our top picks of innovative products that are reliable, high quality, affordable, eco-friendly, and require minimal maintenance.
Bison Deck Products
Bison Deck Products
offer the design flexibility to create versatile, unique outdoor spaces. Bison has led the industry in the design and manufacturing of ScrewJack Pedestals and hardwood deck tiles that create beautiful rooftop environments. This modular pedestal deck system allows rooftop decks to be installed quickly and easily without damaging expensive roofing systems. Bison pedestals are made from post-industry recycled materials and are 100% recyclable, allowing you to create a green roof environment that is functional, beautiful and eco-friendly.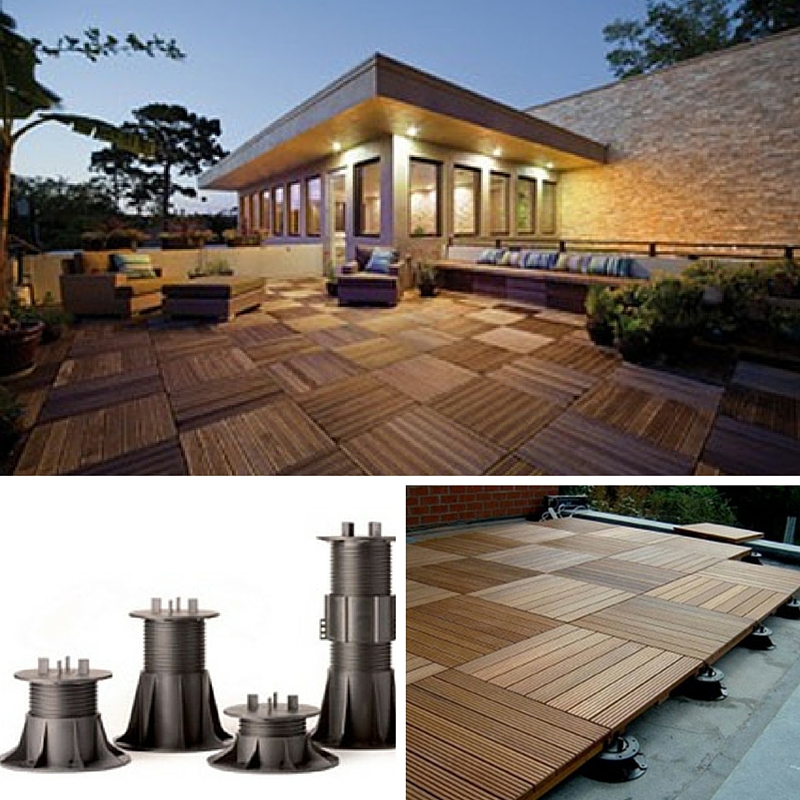 Paverdeck
The
Paverdeck
system is a galvanized steel decking system that is easy to install and affords unlimited design options and endless applications, as well as a lifetime maintenance-free outdoor living space. Paverdeck can be cut and shaped into any configuration and can accommodate any finish in any pattern with traditional or new materials. It is also the only deck system on the market with an unmatched 30-year structural warranty. Paverdeck is made from 95% recycled steel and with no required maintenance, the structure does not rely on chemicals or cleaners and has a zero-carbon footprint during its lifetime in use.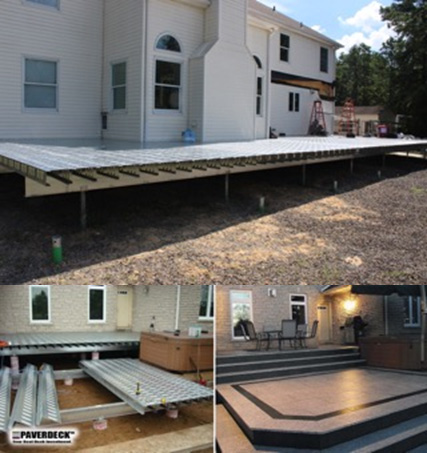 Silca System
Silca System
or Silca Grates are ideal for applications where decking materials like wood or composite lumber would have otherwise been the only choice. Silca Grates are connected to the wood framing joists providing a substructure (sub-floor) for a wide variety of stone decking materials. The grates are engineered and tested for strength and durability coming with a 20-year warranty. They are easy to install and work with, and are the perfect choice for transforming an existing wood deck into a maintenance-free stone deck. The grates are made from 100% recycled plastic polymer, and using the existing structures will result in less materials heading to the landfill.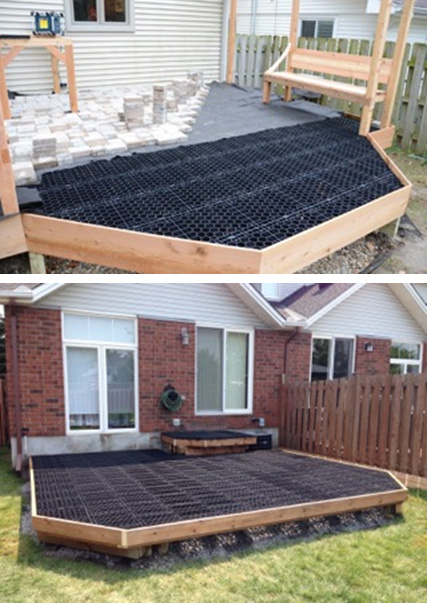 Stone Finishes
Stone
is one of the most consistent archaeological materials that survives hundreds of years. Stone decks look elegant and are cost competitive with traditional wood or composite deck systems, but will last much longer, requiring minimal maintenance efforts or costs. The manufacturing process for stone products by and large is an environmentally friendly one, but more importantly they do not require any harsh chemical cleaners or preservatives for maintenance and are 100% recyclable as they can be crushed for aggregate after use. Most manufacturers such as Permacon, Techo-Bloc, and Rinox offer extensive, if not lifetime warranties.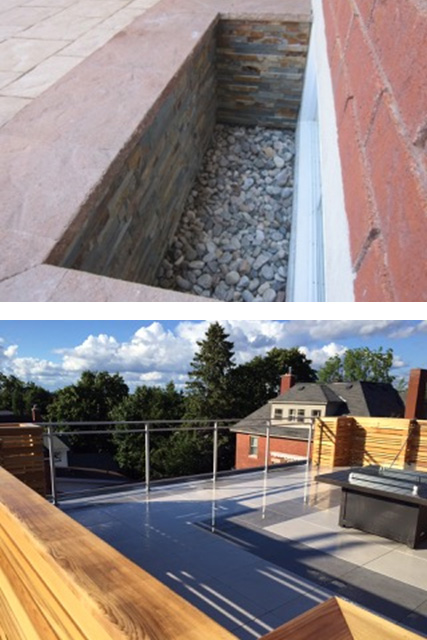 Titan Deck Foot Anchor
The
Titan Deck Foot Anchor
allows anyone to quickly and easily install ground-anchored footings for a freestanding deck. The anchors install with a hand held impact wrench – no sledge or jackhammers or heavy equipment needed. These anchors give you the strength and security similar to poured concrete footings without the labour, time and cost. The Titan Deck Foot Anchor will not heave up from the ground, but moves with the soil as it expands and settles during the freeze-thaw cycles. These products are made with recycled steel and are 100% recyclable.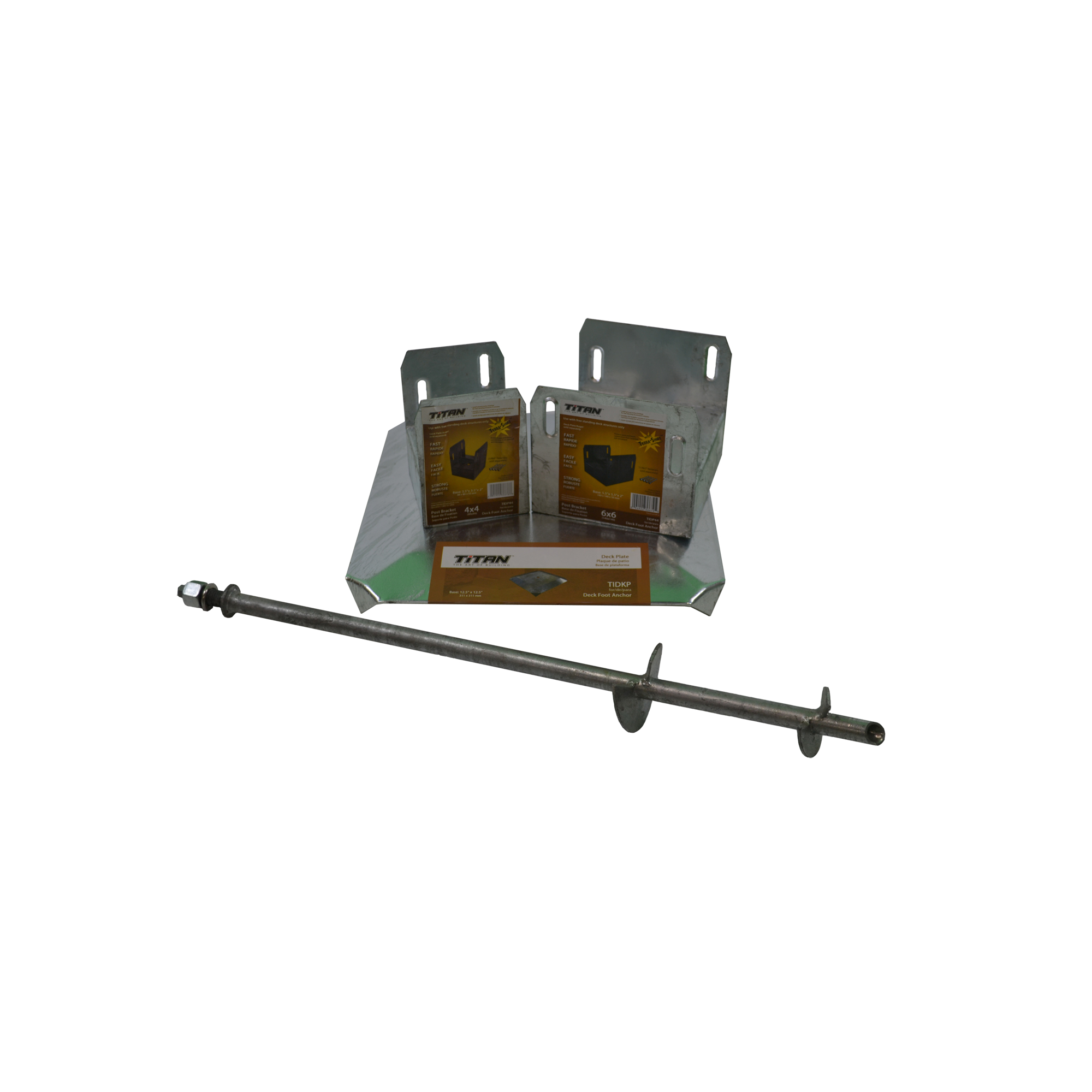 Visit the Stone Deck Landscapes booth at the Ottawa Home & Garden Show, taking place at the EY Centre, March 25-28, 2016, for more tips for creating your dream deck. For more information and tickets, visit:
www.ottawahomeandgardenshow.com
.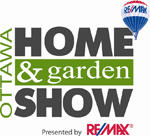 EY CENTRE
MARCH 25-28, 2016.
Mar 22, 2016, 15:02 PM